On 12 April 2017, Ecomigrant women's "Disveli" cooperative opening ceremony was carried out in the village of Disveli of Bolnisi Municipality. Representatives of the Ministry of Agriculture of Georgia, Ministry of Internally Displaced Persons from the Occupied Territories, Accommodation and Refugees of Georgia, Swiss Cooperation Office (SCO), Austrian Development Cooperation (ADC), The Rural Economic Development Programme (RED) for the Southern Regions of Georgia and CENN attended the ceremony.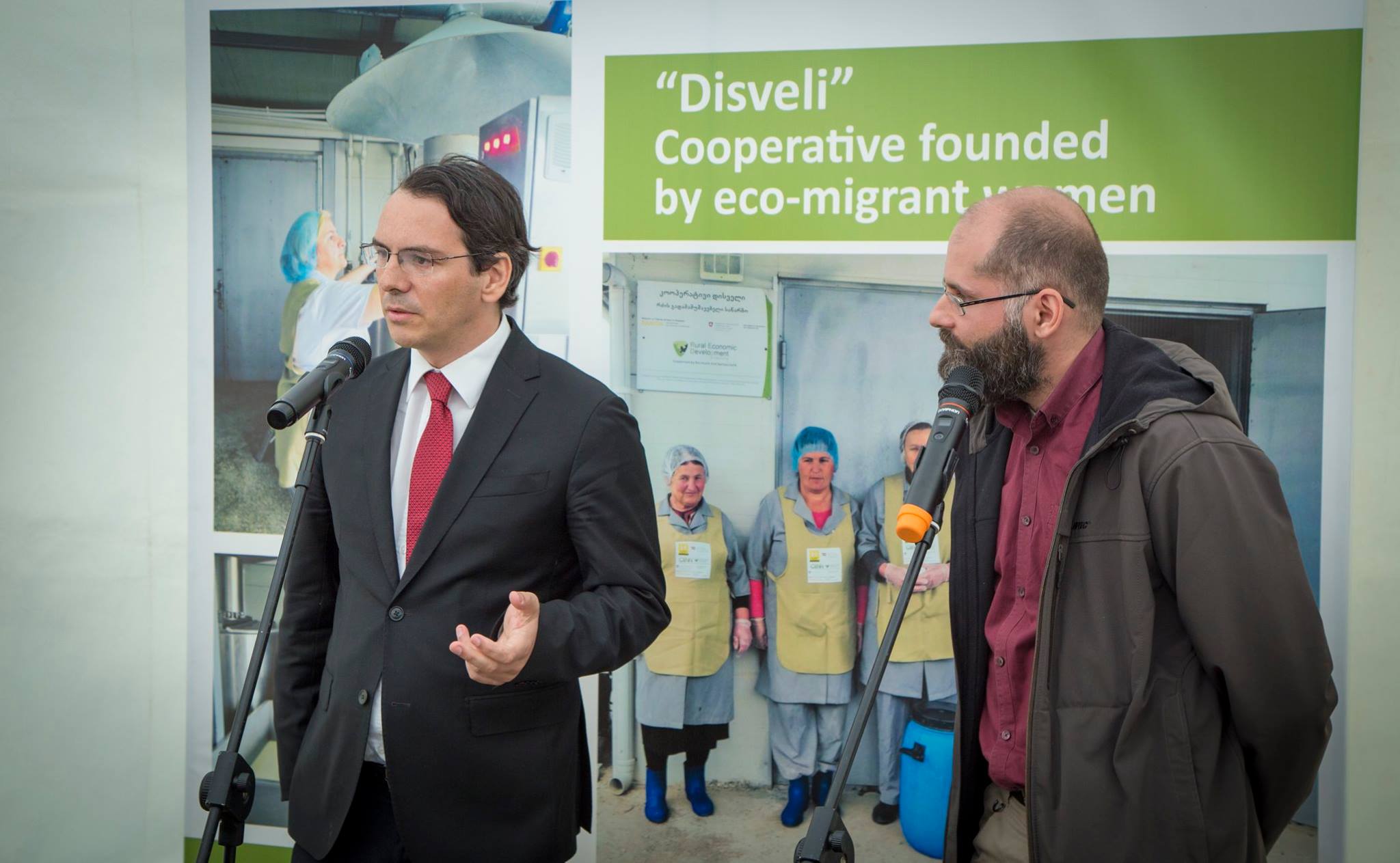 The cooperative is located in Bolnisi Municipality's village of Disveli, Kvemo Kartli region. Disveli is a settlement comprised of ecomigrants from Zemo Adjara, who were displaced due to natural hazards. Small enterprise, which is in line with modern standards, will strengthen the socio-economic conditions of local women as well as support rural development.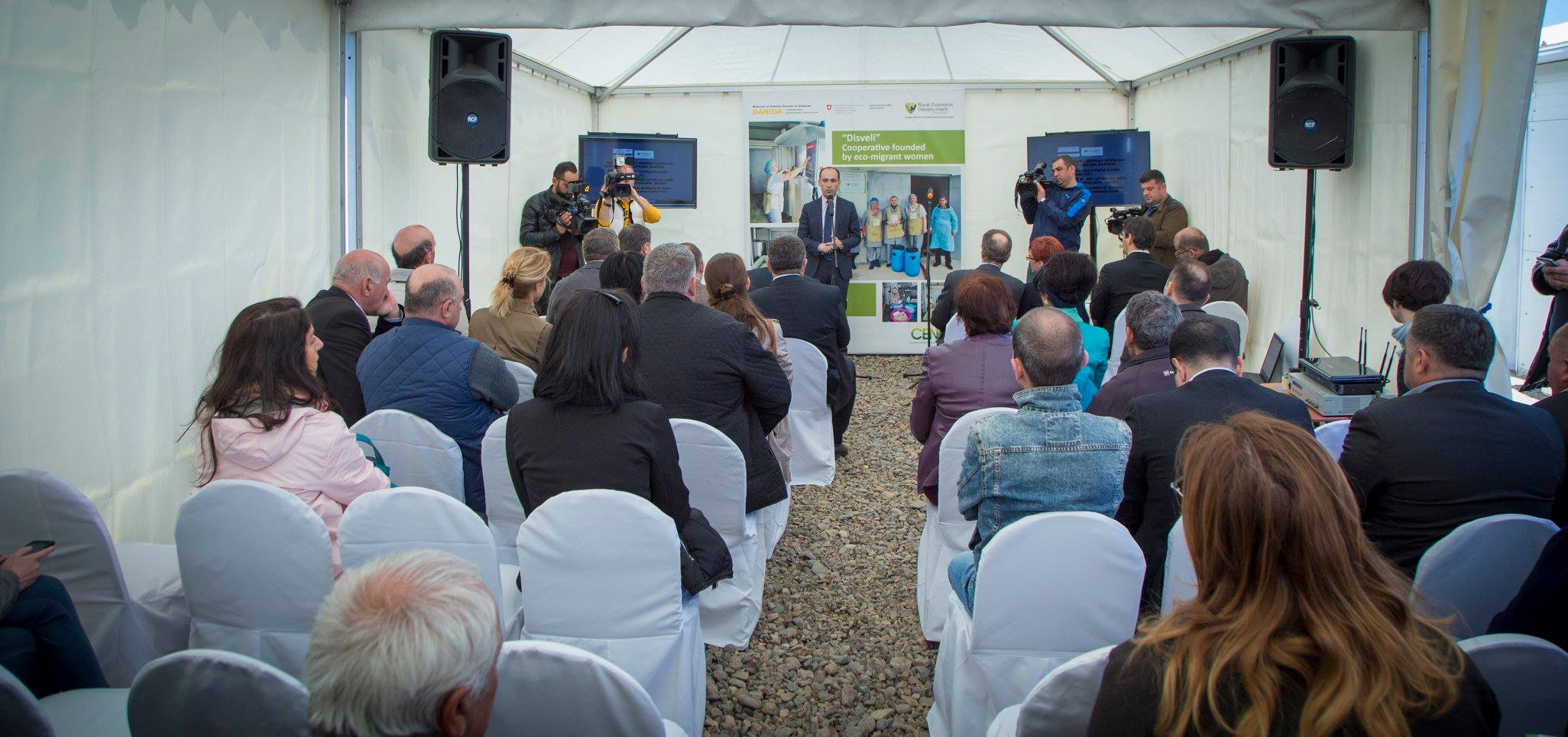 Building the cheese cooperative in Disveli is the result of a partnership between CENN and Rural Economic Development Program (RED) for the Southern Regions of Georgia – a joint Danish-Swiss project that aims to contribute to the economic growth of the agriculture sector and reduction of poverty in Samtskhe-Javakheti and Kvemo Kartli regions.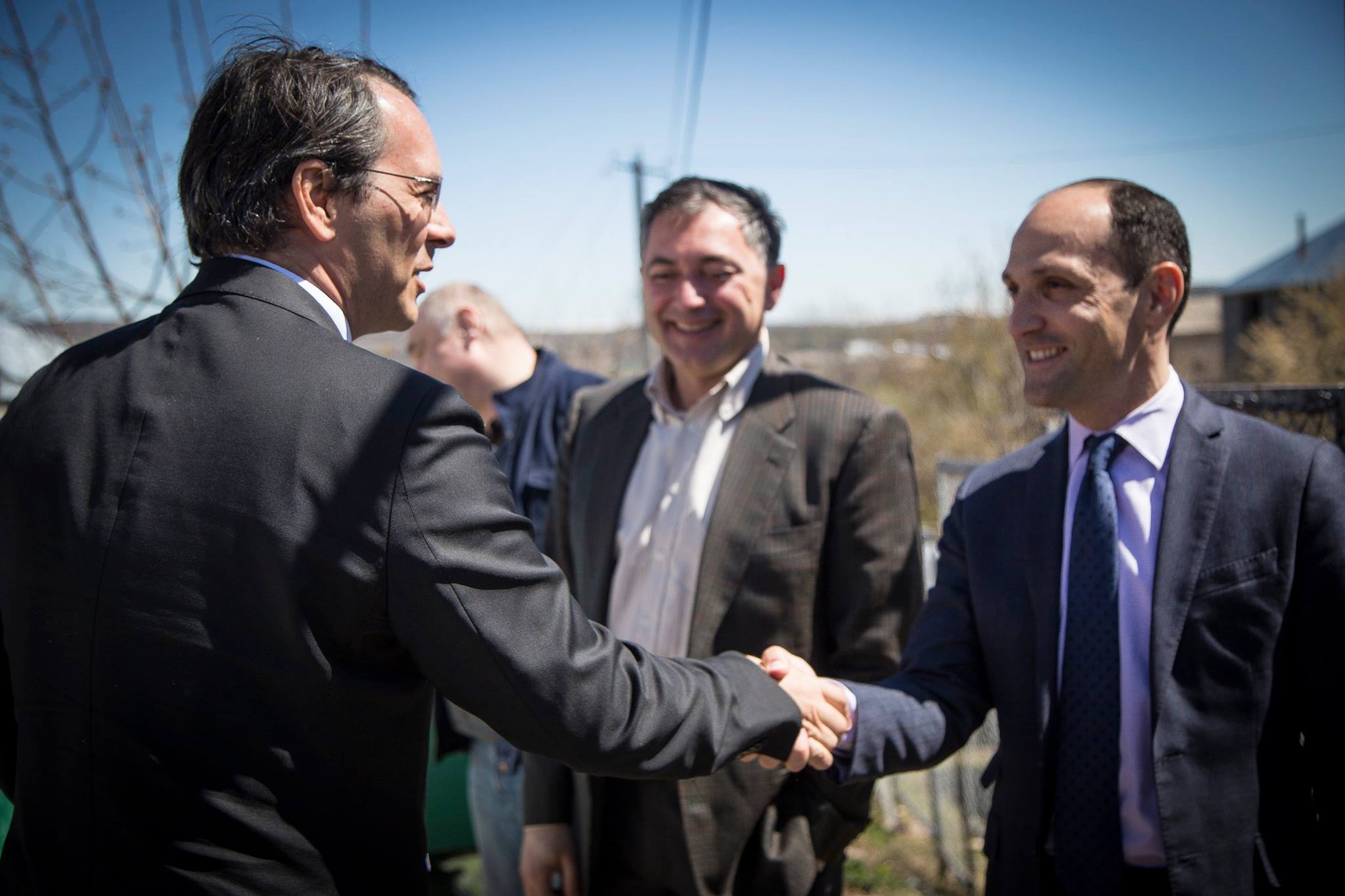 CENN's involvement in the establishment of the women cooperative and enterprise was possible in the framework of the Austrian Development Cooperation (ADC) funded project, Empowered Rural Women for Sustainable Agriculture in the South Caucasus, which is implemented in a partnership with Hilfswerk Austria International and Green Lane Agricultural Assistance NGO in Armenia.