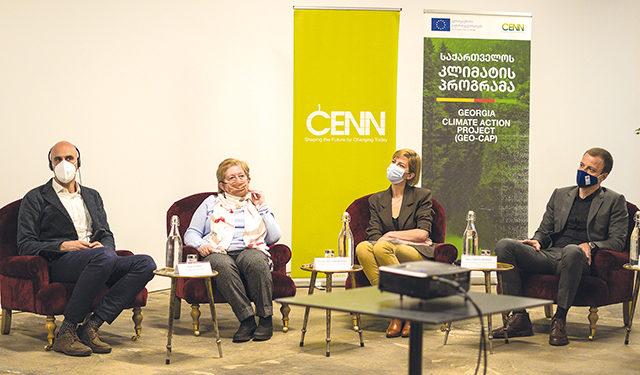 Environmental protection and addressing the issue of climate chan On Earth Day ge has become a major topic the international society needs to be focusing on. Along with the development of modern technologies, it is vital not to forget about one of the main components of our lives, important for each person's health and well-being: jointly caring for environmental protection and addressing climate change issues, which poses a great danger to our planet's future as a whole.
Climate change threatens people with food insecurity, water scarcity, flooding, infectious diseases, extreme heat, economic losses, and displacement. These impacts have led the World Health Organization to call climate change the greatest threat to global health in the 21st century.
One of the best examples of caring for the environment and addressing climate change at the international level was the introduction of Earth Day, an annual event marked on April 22 to demonstrate support for environmental protection.
First held in 1970, it now includes a wide range of events organized globally. Earth Day is recognized as the largest civic event in the world.
Earth Day demands immediate action to be taken to tackle industrial pollution, oil spills, toxic waste disposal and more.
As a result, environment and earth conservation became a topic of discussion on the national level worldwide.
To contribute to this process and saving our planet Earth, CENN has launched yet another important initiative: Georgia Climate Action Project (GEO-CAP): Promoting Civil Society Engagement in Climate Change Policy Design and Implementation, the opening of which symbolically coincided with the annual celebration of Earth Day, on April 22.
By implementing the GEO-CAP project, the EU, together with CENN, supports Georgia to act on climate change by reinforcing climate-friendly behavioral change, building trust, and supporting concrete actions with the local communities. Within the frames of the project, CENN is promoting civil society engagement in climate change (CC) policy design and implementation with the project's implementing partners – KRDF, ACU, YPU and RLS-ADA.
Poor engagement of CSOs in national climate policy design and formulation in Georgia is due to a multitude of reasons: lack of understanding of climate policy processes, institutions and actors, weak strategies for policy engagement, lack of valid data and inadequate use of evidence, poor communication approaches, and working in an isolated manner and a limited capacity over policy influence. CSO engagement at the local level is even lower. The project will work nationwide and engage with CSOs and other actors at national and local levels in 10 municipalities of the four target regions of Guria, Imereti, Racha-Lechkhumi and Kakheti to create and empower regional multi-stakeholder Climate Action Groups (CAGs) and launch locally-owned participatory processes for increased climate resilience and improved water security. The project is based on the vision that strong and competent civil society fosters self-reliance and resilience in society by supporting the state as the main provider of social services.
The project implemented by CENN, will strengthen the role of CSOs in tackling climate change by establishing a multi-stakeholder national platform and regional action groups on climate change, and building trust and collaboration between state and non-state actors for increased climate change resilience and water security.
The project will empower local CSOs in their actions for inclusive governance and equitable development, demonstrate benefits of innovative projects on water security contributing to CC mitigation and adaptation and protection of human health and the environment as well as increase awareness and recognition of the role of CSOs in advocating for the protection of the environment and human health.
On April 22, CENN hosted the kick-off meeting of the EU-supported 'Georgia Climate Action Project' (GEO-CAP). The launch took place at Rooms Hotel Tbilisi in a partly hybrid format, as participants were also able to attend it virtually, via Zoom.
"Climate change is already affecting our everyday life, health and economic development through reduction of productivity of most crops, resulting from draughts, strong winds, unevenly distributed precipitation, hail, heat waves and evapotranspiration growth. We understand Georgia's role in contributing to the global fight against climate change, which is why the GEO-CAP kick-off event is aimed at informing participants about the project, discussing the ongoing processes regarding climate change in Georgia, and supporting partnership opportunities between different stakeholders in the climate change sector," CENN representatives announced.
The event hosted representatives from the Ministry of the Environment Protection and Agriculture of Georgia, Delegation of the European Union to Georgia, United Nations Development Program (UNDP) in Georgia and other partner organizations in the country. This networking platform was a good opportunity to activate discussion on climate change issues, build connections and partnership opportunities among participants, exchange feedback or suggestions for further development and share experiences.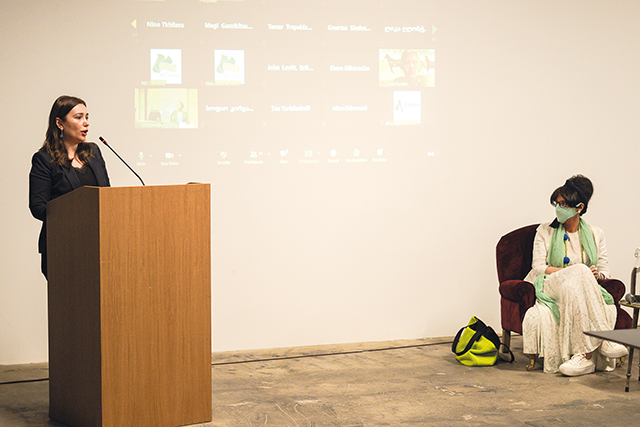 "More than 1 billion people in 192 countries now participate in Earth Day activities, making it the largest civic observance in the world," Nana Janashia, Executive Director of CENN told us. "When life around the world returns to normal, our world cannot return to business-as-usual. We understand that we can make a difference in every industry, but that can only happen when we work together. Today, we are pleased that CENN, through the implementation of the EU-supported Georgia Climate Program, will work on climate change issues and play an active role in mitigating and adapting to climate change. Since the theme of Earth Day 2021 is climate change, today's event is symbolic and aims to bring together different stakeholders to discuss the importance of collaborative climate action. Organizing this event on Earth Day is an opportunity for people to participate and express their support for fighting climate change. We thank our donor, the EU, for supporting collaboration between the state and civil society actors to address the climate crisis and unite forces to promote environmentally-friendly and climate resilient behavioral change in Georgia," Janashia noted.
"Through the European Green Deal and other initiatives, the European Union has made environmental protection and the fight against climate change key priorities, in line with our ambition to be climate neutral by 2050," said Alexandre Darras, Attaché, Team Leader Connectivity, Energy, Environment & Climate change, EU Delegation to Georgia. "Here in Georgia, our common efforts to protect the environment are advancing year by year, thanks to the actions of the government, of civil society, and of so many Georgians aware of the importance of being ambitious in this field.
"The Georgian CSOs play a significant role in tackling climate crisis. Through the Georgia Climate Action project, the EU helps empower CSOs and local actors to respond to climate change by building resilience and achieving water security in their communities. The project will be an important element of our joint efforts to create a better future by reinforcing climate friendly behavioral change and collaboration between the state and civil society.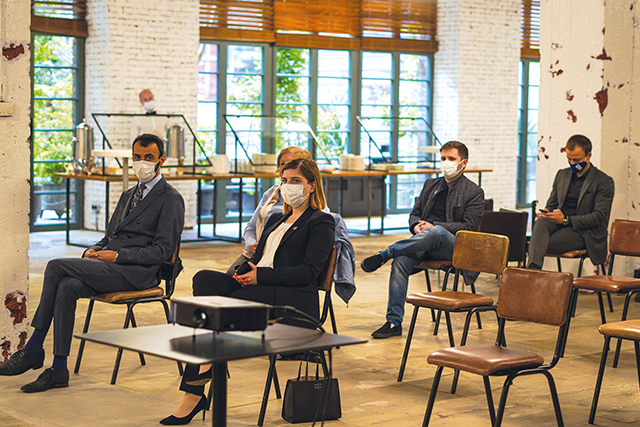 "When speaking about the climate change, we should remember that each of our small actions can have a significant impact," Darras noted. "By uniting forces, we can become movers and shakers when it comes to bringing about the necessary changes. Each citizen, organization, and government institution can become a role model for what a sustainable lifestyle should look like. We welcome CENN's initiative of uniting important stakeholders and express our support to fight climate crisis for more sustainable and environmentally-friendly Georgia!"
Article by Georgia Today